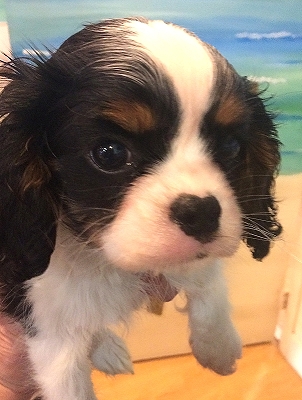 New year (2018), new city (West Palm Beach), new web site (you're looking at it), new dog (Sophia) and a new novel (The Crow and the Chrysalis ).
I began writing The Crow and the Chrysalis shortly before I left Nashville last summer to relocate to West Palm Beach (I grew up down here in Boynton Beach). I've lived all over the United States, but you'll never realize how much the sunshine and the beach feeds your soul until you've been gone for a while. The beaches in California are gorgeous, but I much prefer the warmer waters of the Gulf Stream. I'd never worn a wet suit until I lived in Laguna Beach, and I don't plan on wearing one again any time soon.
I'm very excited about The Crow and the Chrysalis . It's the story of a Polish Gypsy Holocaust survivor who was subjected to disfiguring medical experimentation at Auschwitz, and befriends an outcast boy during racial strife in a small north Florida town in 1962. I've just finished the manuscript and am in the midst of editing, proofing, etc. Most of my future posts will document my journey in getting The Crow and the Chrysalis published.
Meet my tricolor Cavalier King Charles Spaniel puppy, Sophia (otherwise known as my beautiful, tiny, obnoxious Spirit Animal). She loves to watch me write and we have a deep telepathic connection. She silently communicates many things, but the two most frequent are, "Get off that damn computer. I've had nothing to eat in twenty minutes!" and "You call that writing? Keep it up and I see a bright future for you crafting prose for Groupon."
Until we meet again,
David